Mama Z's Ginataang Kilabasa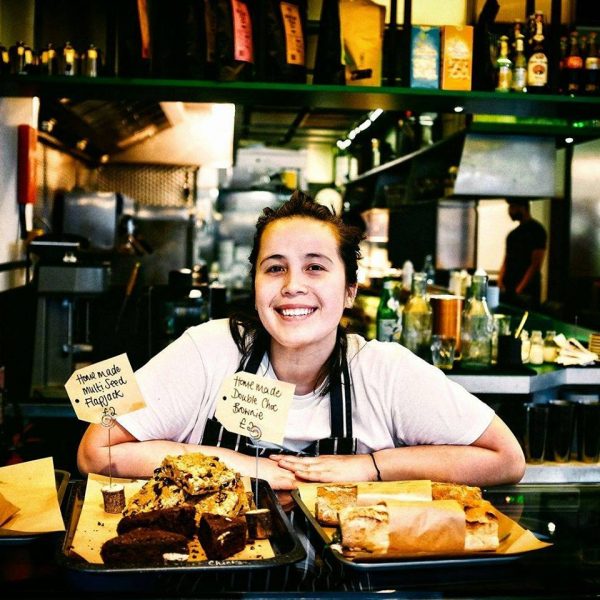 Hey! I'm Mama Z
I'm a Manchester based cook who loves cooking up a storm of international flavours. I take inspiration from my travels, my heritage and my shared love of food passed through my family.
Filipino or "pinoy" cuisine is an amalgamation of all the settlers and crusaders who ventured through the thousands of islands in The Philippines. The food takes inspiration from Spanish, Mexican, Chinese, to American cuisine. In the past this cuisine has been misunderstood but now is the time for foodies to lick their lips at the delicious and unique flavours Pinoy cuisine has to offer.
In September I put on my first big Filipino Disco pop up food event – bringing Manila to Manchester by cooking four pinoy dishes accompanied by four beers to match the flavours of the dishes. I'll be putting on more events in the future, so keep an eye out!
~~~~~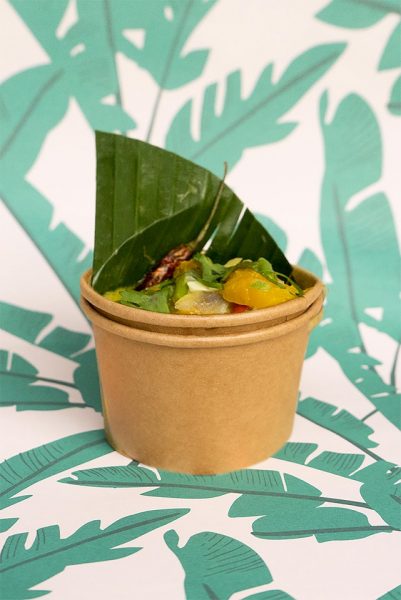 "Ginataang Kilabasa" (Butternut Squash and Green beans cooked in coconut milk)
**If you want to add meat just follow the recipe but start by browning the meat first. Works well with Pork!
Ingredients:
1 tbsp  Vegetable Oil
2 cloves garlic, crushed
1 small onion, chopped finely
1 x stem of lemongrass (outer layer removed and chopped)
2 tbsp of Bagoong (ground shrimp paste)  *don't include if veggie/vegan
2 tbsp of Fish Sauce  *don't include if veggie/vegan
1  butternut squash (peeled and chopped into large chunks)
1  can coconut milk
1 handful of green beans (chopped in half)
1 Red Chilli (I would use Thai but use larger ones if you want it mild)
2 tbsp creamed coconut (mix with a little hot water)
sea salt and freshly ground black pepper to taste
Method:
Heat vegetable oil in a pan over medium to high heat. Add garlic and stir fry until lightly browned. Add onions and stir fry until fragrant and soft. Add shrimp and stir fry until just cooked.
Add butternut squash, lemongrass and coconut milk. Add sea salt and freshly ground black pepper to taste. Add fish sauce and bring to a boil, then simmer with the lid on, over low to medium heat. When the squash is tender add the green beans and continue to simmer until they are about cooked ( approx. 10 mins). Add the creamed coconut and stirr.
Garnish with more chilli if you want the heat and serve with hot rice!
Mmmm Sarap! (mmm delicious!)
~~~~~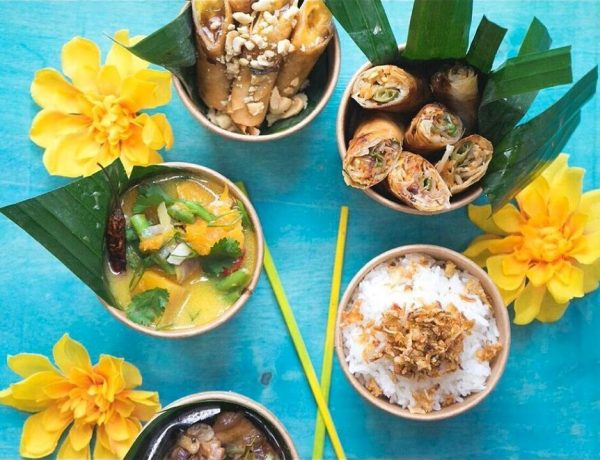 To keep up with Mama Z, head to:
instagram.com/cookingwithmamaz
Or you can contact her at: cookingwithmamaz@gmail.com