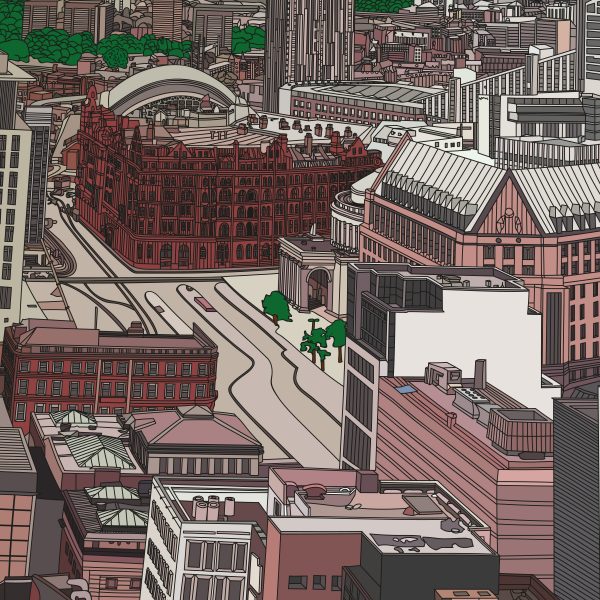 Will Berry is an artist, illustrator and graphic designer based in Manchester. Will completed a National Diploma in art and design with distinction at Hereford Art College in 2008 before moving to Manchester to study graphic design at Salford University in 2009.
2010 saw Will Berry found Generic Greeting Collective with 3 friends in order to collaborate with other artists and to create a larger platform for both his work and the work of the other members of the collective. Whilst studying Will also worked for a number of prestigious clients including MediaCityUK, Creative Tourist and Manchester Chinese Arts Centre.
In 2013 Will graduated from Salford University with first class honours and began working as freelance full time. The following years saw Will complete an incredible amount of work including organising countless exhibitions, album artwork, murals, animations, infographics, illustrations and maps for clients such as Marketing Manchester, BBC and Toms Shoes. Will's work has been featured on I­D, The Skinny and Communication Arts.