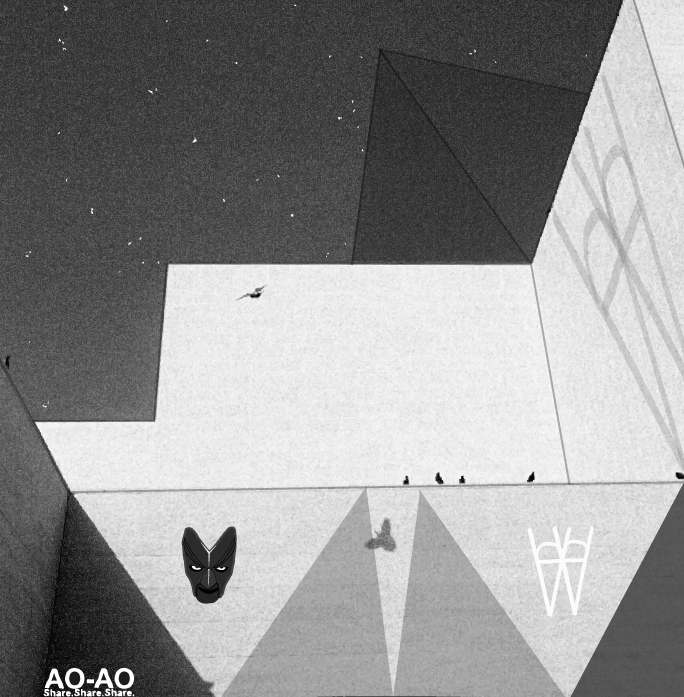 "We are so pleased to finally be able to bring you the collaborative mixtape "Aura" from Issue and Big War.
After Red Bull Music Academy posted the first single "Aura (List of To-Do's)" back at the start of September along with an interview with Issue, we couldn't wait to share the full project. Now, just after Issue has dropped his highly acclaimed "Waves Of Italy" mixtape and we have moved to our new .com home, the timing just feels right.
Hailing from Vallejo, California, Issue comes from a long line of music greats (whom you may have heard of ) with his upbringing rooted deeply in the Bay Area rap scene. Yet you would never realise this from his music. Issue shares an almost dadaist charm to his lyrics, similar to that of fellow Californian Bay dweller Lil B, and joins a crop of rappers emerging from the Bay (along with The Based God, Main Attrakionz etc) who's style is frequently tagged under the term "Cloud Rap", as it's so hard to pigeon hole the hazy, evocatic formula behind their music.
Contrary to how the Bay Area Hyphy music scene which Issue grew up around can glorify certain substances, Issue's only vice is tea and a passionate penchant for cars. Maybe this love is innate, as much of the said Hyphy movement was born/spread in Sideshow car exhibitions throughout the 90s. However Issue has made it clear that his tastes lean much more towards European strains of automobiles, notably Ferrari's. With Aura, Issue teams up with Manchester based producer Big War (Co-Founder of Generic Greeting crew), a similarly delphian character whose internet presence is (like Issue's) centred around a very active Twitter, where he frequently releases instrumentals and remixes of his own.
With influences as far reaching as Black Sabbath and Goldie, Big War's beats for Aura are perfectly fitting for Issue. If I should be pushed for a description, I'd liken it to James Pants being dipped in purp and rolled around in tea leaves. In short, Big War is most definitely a name to look out for. We'll report back soon with a interview with Issue andBig War where we delve into the mysticism of "Aura" and where each of them are looking to in the future, but for now stream the mixtape below through our Bandcamp and download through Mediafire. We're incredibly proud to have this an exclusive, shout out to Issue, Big War, Generic Greeting crew, Will Berry for all the amazing artwork and Alex Macdougall for the photography, it's all so special." - AO-AO
Released 11/2012